FROM BARCELONA TO THE COSTA BRAVA

€79
Choose an exciting, beautiful group activity that takes you from Barcelona to kayak and snorkel on the Costa Brava.
It's a kayak tour experience, packed with extras for all levels and abilities, individuals, families, couples and groups.
It's an exciting adventure with an easy pace so everyone can enjoy it. Expect some laughs, some funny moments and to be in and out of the water a lot!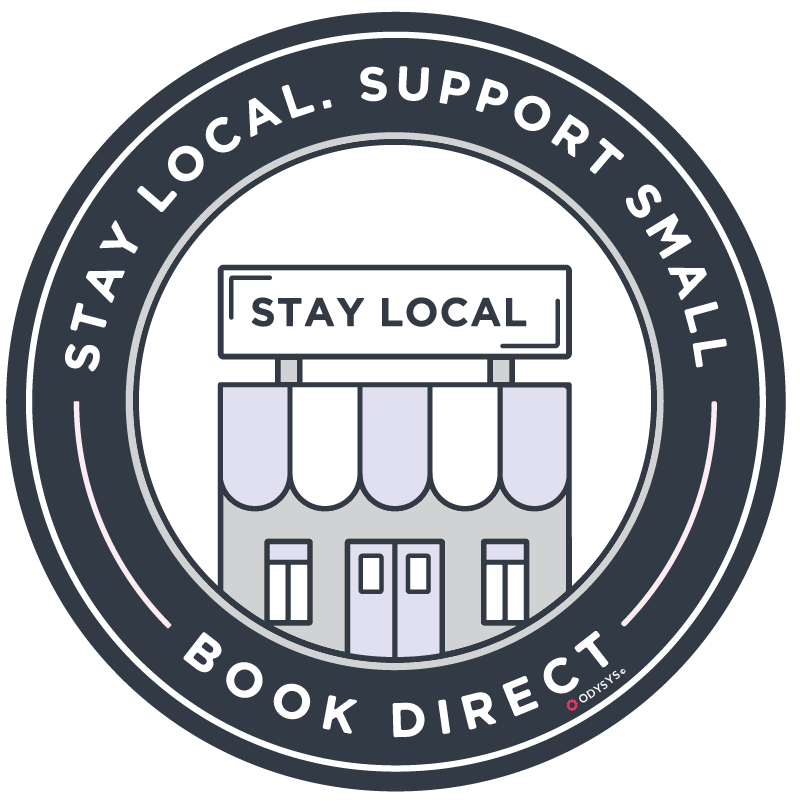 KAYAK AND SNORKEL TOUR: OVERVIEW
Guided small group kayak tour from Barcelona to the Costa Brava with lunch, photos a FREE BEER and much more...
8 HOUR FULL DAY TRIP
BARCELONA - COSTA BRAVA RETURN
SNORKELLING - KAYAKING - LUNCH - BEACH TIME
SMALL GROUPS - GUIDE - INSURANCE - ALL YOUR GEAR
FREE DRINK AFTER YOUR TOUR
The best way to finish your kayak and snorkel tour is to enjoy a fresh cold drink on the beach - so we'll give you either a local beer, soft drink, coffee (hot or with ice), or some extra water after your tour.
PHOTOS OF YOUR DAY (NO EXTRA CHARGE)
Your guide takes photos of the group with a GoPro during the kayak tour and we'll send you a link to download them. (You can also bring a camera if you wish to get those perfect Instagram shots while you snorkel).
- Pay a deposit or pay in full
- Pay with PayPal / debit or credit card
- Instant confirmation from our team
- Free cancellation up to 24 hours before tour
LA COSTA BRAVA KAYAKING: DETAILS
Find your perfect kayak excursion from Barcelona to La Costa Brava
THE BEST BARCELONA GROUP ACTIVITIES
Whether you're travelling alone, on a romantic break, with your family or in a group of friends...
This excursion had it all. Comfortable transportation, easy and fun kayaking, swimming in really nice spots along the coastline, cliff jumping options, and snorkeling. Plus the guides were really fun and they buy you a drink!
My sister and I decided to go on this trip and we absolutely loved it. The founder of the trip Tim, was our guide and he was great. He had lots of energy, positivity and made the whole experience really fun. He took our group to beautiful places and had a good lunch prepared for us. I would highly recommend this excursion if you want an active day outside of busy Barcelona!
Kimberly Hawkins
2022-06-30
If you are looking at this day trip excursion, Just BOOK IT!! Trust me! You will be so glad you did! I am, like you always curious, reading reviews etc.. Well this trip is jam packed full of some fun history, stories and Adventure! The adventure begins with your guide( we had Tim) he was fun, full of energy and a pleasure to be around! Thanks Tim for your help! Did I mention the water? Breathtaking! You just can't wait to get in! The views you can only see from the water are just amazing! We went swimming, cliff jumping( yes!! you can) had a yummy lunch and went snorkeling. This was a day full of fun that I won't forget anytime soon( if ever) So glad I choose to book this one! Thanks again for a wonderful memory! PS.. Tim you're my personal hero! 😀
It was an absolutely magical day! Tim kept everything moving flawlessly with a great sense of humor. I highly recommend this trip!
Katarína Zdrahalová
2022-06-29
As part of our holiday in Barcelona, my friends and I decided to go kayaking in the Costa Brava. The whole organization of the trip was perfect, from start to finish. Tim (our guide) who kayaked with us was very funny, friendly and willing to help in anything. The whole kayaking was perfect and exciting. We visited many interesting corners of the bay, Tim told us interesting stories and the whole atmosphere was in a very friendly spirit. In addition to great organization and a great experience of kayaking and diving, Tim took a lot of great photos and videos, which are a beautiful memory. Thank you for a great day. I recommend 100 out of 10.
Estella Folger
2022-06-29
What an amazing and well organized experience ! Tim was an energetic guide , super friendly , and knowledgeable. We had our 12 and 10 year old boys and his attentiveness to my youngest made the experience even more enjoyable for us as a family. The route we took was manageable - albeit 10 is probably the youngest I'd recommend - my husband paddled double. It was still exciting for us and the instruction was easy to follow . The water is beautiful and the wildlife is explained so you can appreciate your surroundings that much more ! Highly recommend this company .
It has been a wonderful day. The guide is very nice with a good sense of humour. I strongly recommend to spend an unforgettable day !!
pascual morales
2022-06-28
charlène fleurance
2022-06-27
super journée passée, les guides sont really cool, il y a de très beaux paysages ! je recommande fortement !
Frequently asked questions