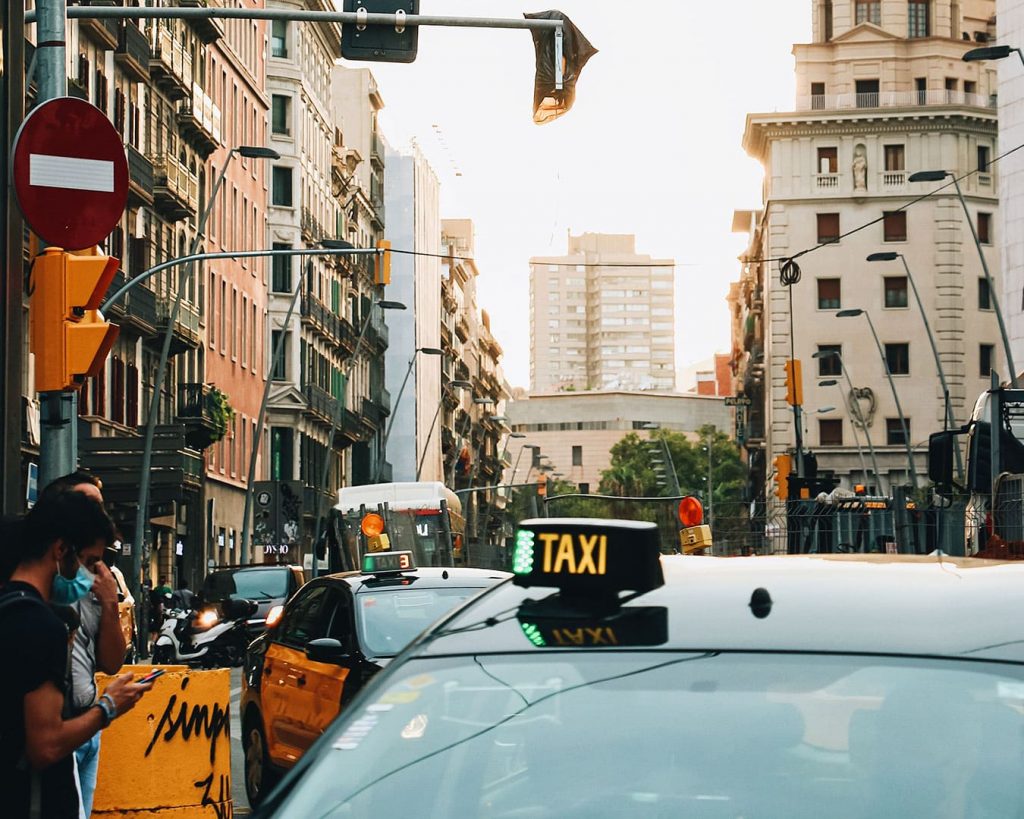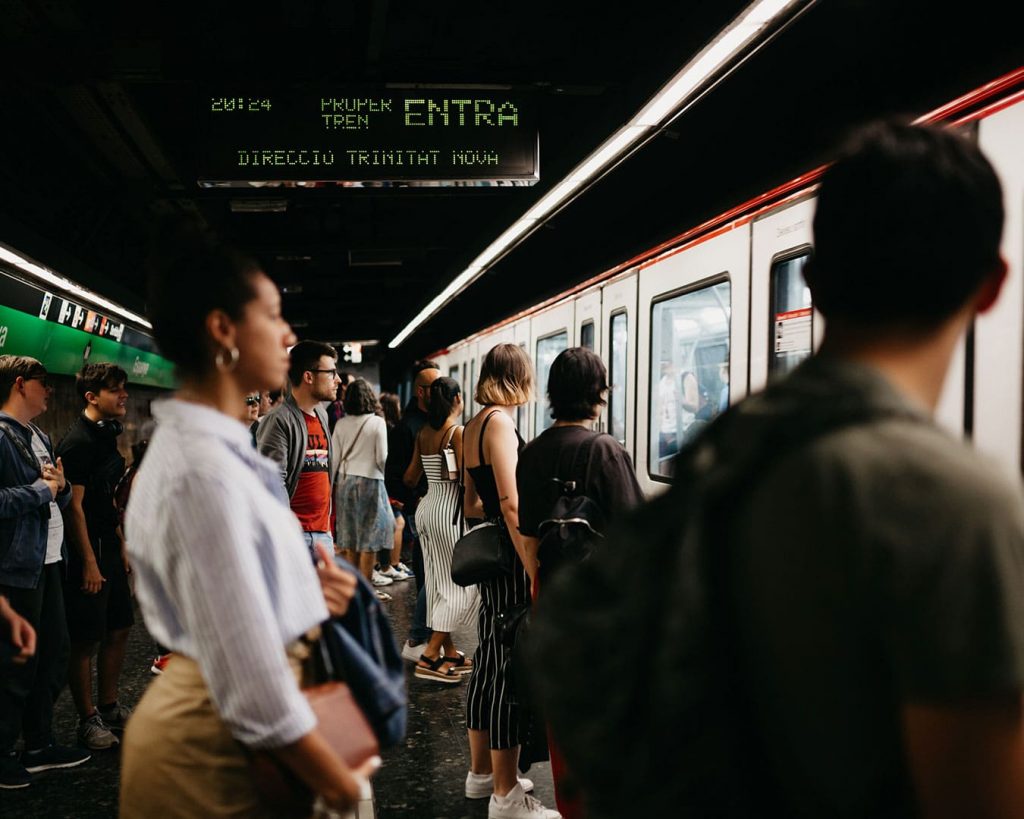 Basic guide to using transport, with fantastic Barcelona taxi and Metro infrastructure that's cheap and accessible.
Barcelona Taxi
Let's start you off withg some top tips for Barcelona with a taxi and Metro guide (New 2023)
With over 10,000 licensed taxis in Barcelona, taking a taxi is easy. You can find a taxi rank on most big streets and plazas (squares), or flag down taxis with a green light in the window.
Taxis can't pick you up within 200m of a taxi rank.
All the taxis have meters and you can pay by card or cash (always check the card machine is working if you have no cash).
Look out for official black and yellow taxis.
Taxis here are good value for money compared to other European cities and if you'd like an idea, you can check out this useful taxi fare calculator from the Barcelona local government.

– You will be charged slightly more at night and also on holidays as in most other countries.
– There are lots of small pedestrian streets that cars cannot drive down so plan your route if you can to drop you at the closest point.
– The fare on the meter will add up and the supplement added at the end of the ride so don't feel cheated when the charge jumps from €25 to €32.
– Check with your hotel first to see if they offer a shuttle service from the airport or other destinations. Usually, it'll be a bit cheaper than a cab.
Useful information:
To book a wheelchair-accessible taxi phone Taxi Amic at (0034) 934 208 088 or visit their website. (Online bookings must be made with 24 hours notice) 7:00 am to 11:00 pm, weekends 8:00 am to 10:00 pm
The lost property contact is (0034) 90 210 1564 or bjper-taxi@amb.cat.
Environmentally conscious? An extra €2-3 will land you an 'ecological' taxi at (0034) 932 783 000.
In the rare event you need to make a complaint; fill in this form and send it to:
Metropolitan Taxi Institute, Carrer Número 62 No. 18, Barcelona, Spain, 08040.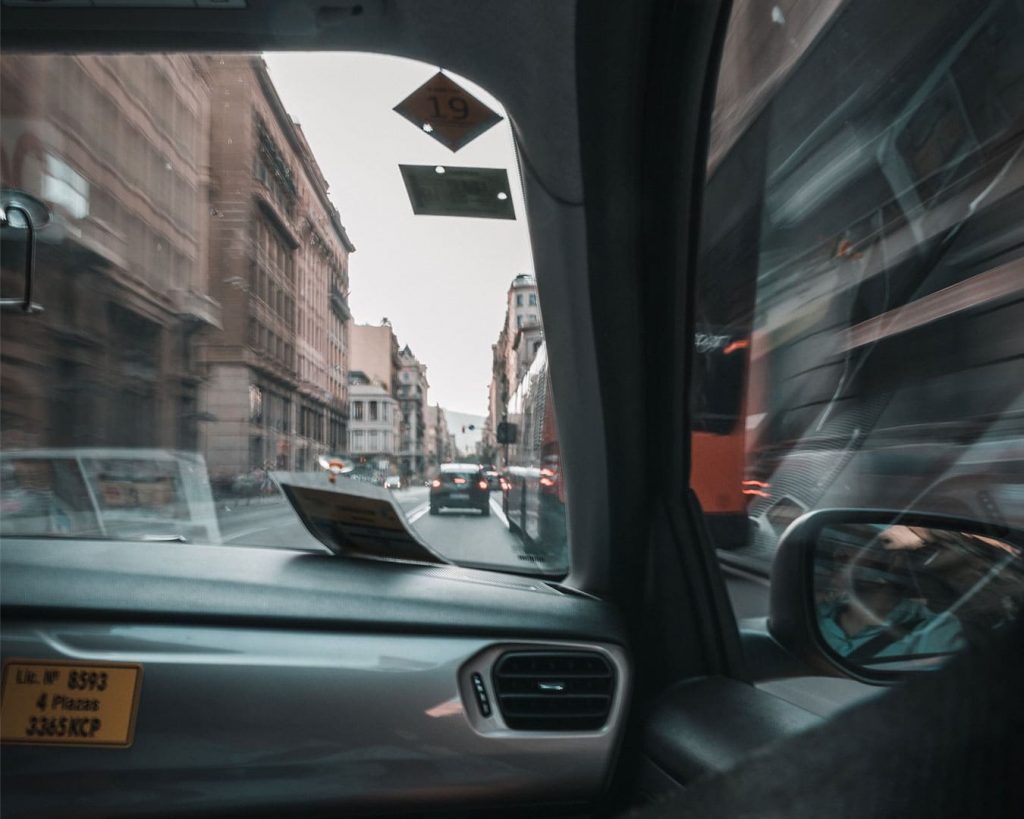 Barcelona Metro
Barcelona is blessed with an efficient fast and well-managed Metro system to get you around the city.
For up-to-date Metro, information check the TMB website for any disruptions in service or use the journey planner to plan your route.
If you're new to the city, make sure to keep your belongings in view as you'll probably stand out as a tourist more than you think.
Don't worry, if you're careful you shouldn't have any problems but as for anywhere with lots of people; a metro is a great place for pickpockets.